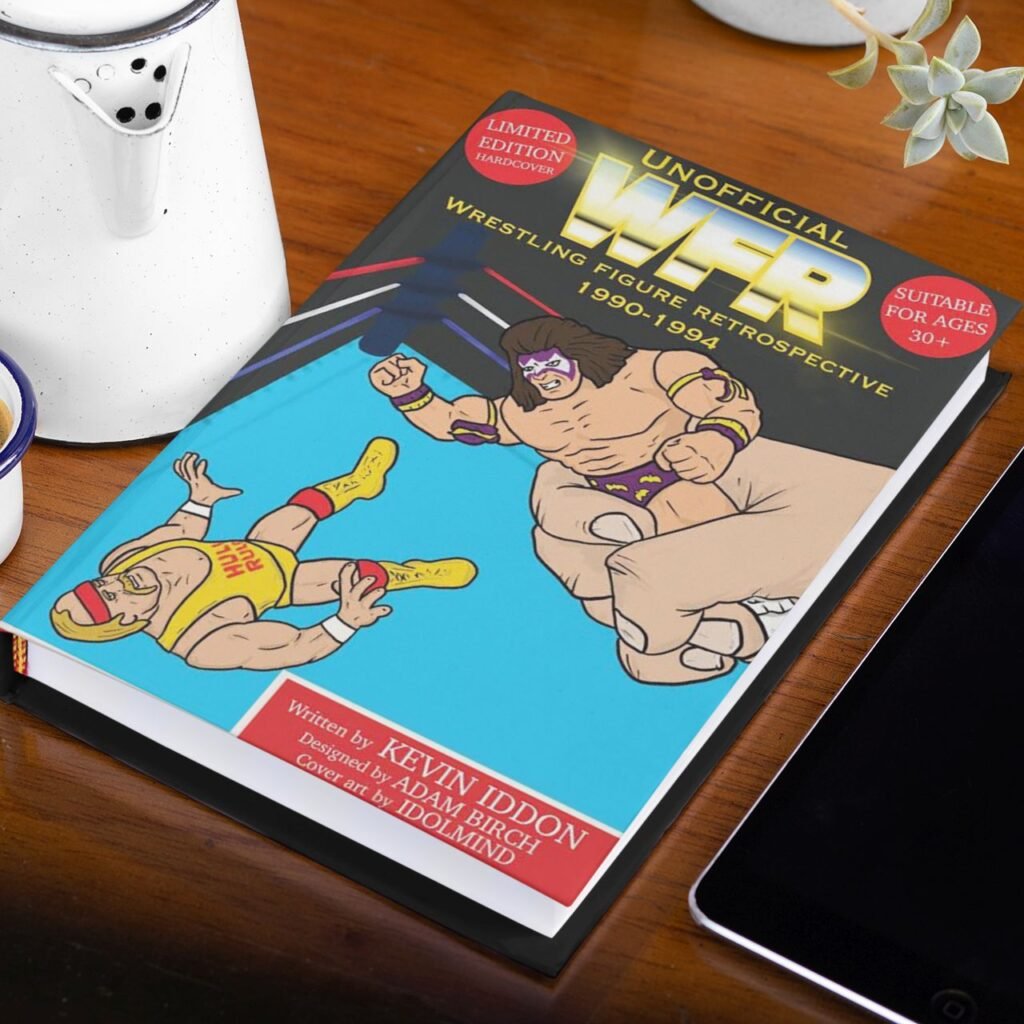 Worldwide Distribution Signed
In June 2020 the Unofficial Wrestling Figure Retrospective book entered an agreement for worldwide publishing and distribution. This is excellent news and there will be 4 new versions release...
Store Exclusive Paperback
Store Exclusive Hardback
Retail Exclusive Paperback
Collectors Edition Foil Cover
This amazing deal will also see the book shipped from the publishers international warehouse in your country so customers will see reduced shipping costs and times
Book out now!
March 2020 saw the release of the final product. You can head to the store now and order your copy. Limited availability remaining.
Release Date Announced!
The Unofficial Wrestling Figure Retrospective 1990-1994 will be officially released in January 2020. The book will be produced by Biddle Books and available world-wide.
Backed On Kickstarter!
Thank you for taking the time to visit. We are now live and you can pre-order right now. We are pleased to report that we are fully backed on Kickstarter!
Like most men in their 30s, I grew up with the wonderful world of the WWF. Back when everyone was a superstar and became names you'd remember almost 30 years later. Most of these heroic superstars were immortalised, forever, in wrestling figure form.
We're embarking on the start of an amazing journey that we hope will see a whole series of these special edition action figure books produced!